Anotherbrain is part of the 2023 Mapping! - France Digitale
Thanks to France Digitale for counting us among the 590 French startups that place AI at the heart of their activities!
Image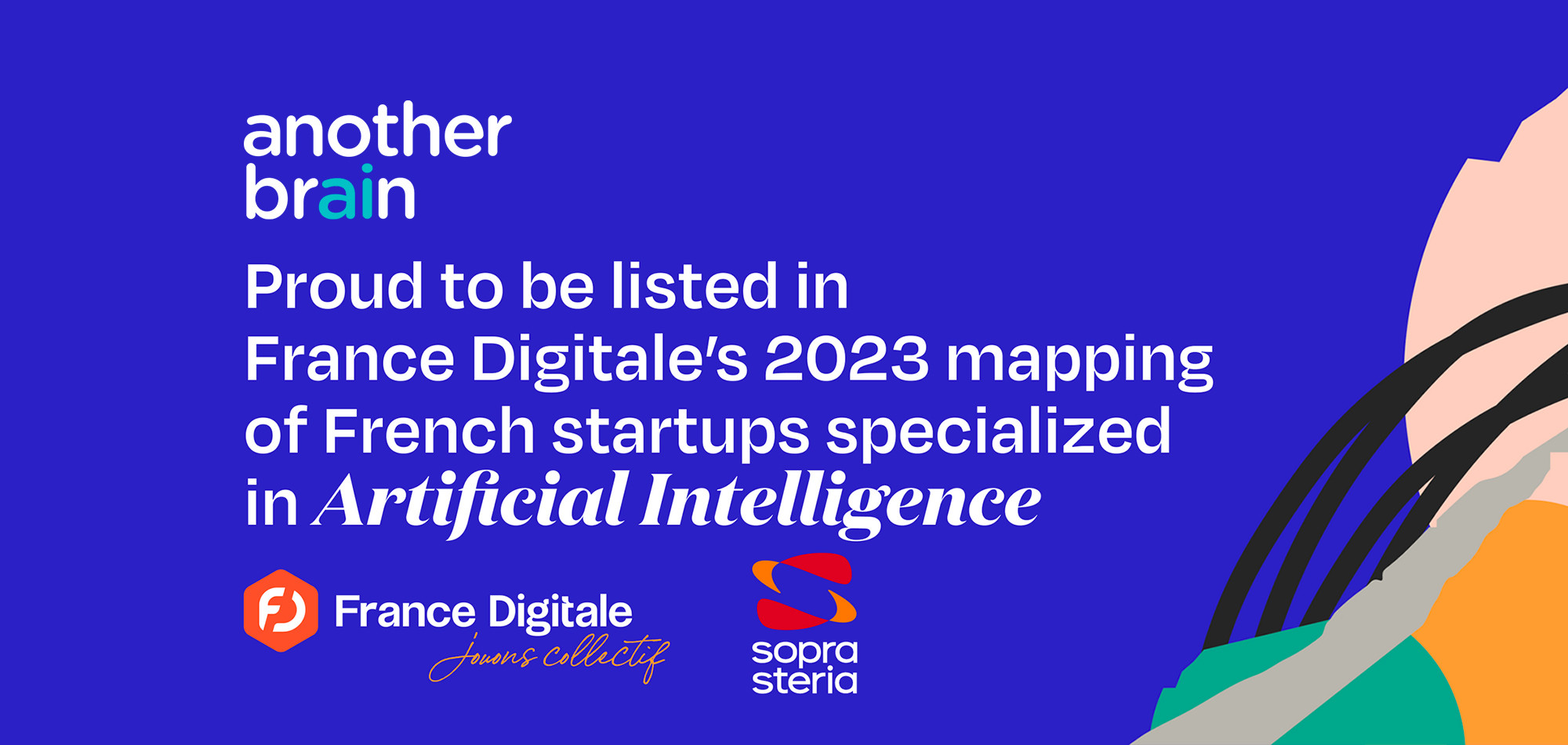 France Digitale reveals its 2023 Mapping of artificial intelligence startups. The association of startups and investors in Europe counts 590 AI startups! The main uses of AI by startups: model training, text analysis, but also image analysis.
We are proud to be part of the France Digitale Mapping and to be among the 40 startups in the "Manufacturing" category! Thanks to France Digitale for its support to AI startups and for highlighting our innovations!