The dangers and ethics of AI - Tech & Co BFM Business
"If we had to put the rules of ethics on aviation in 1910, we would never have had aviation. We had to accept to take risks", Bruno Maisonnier


Image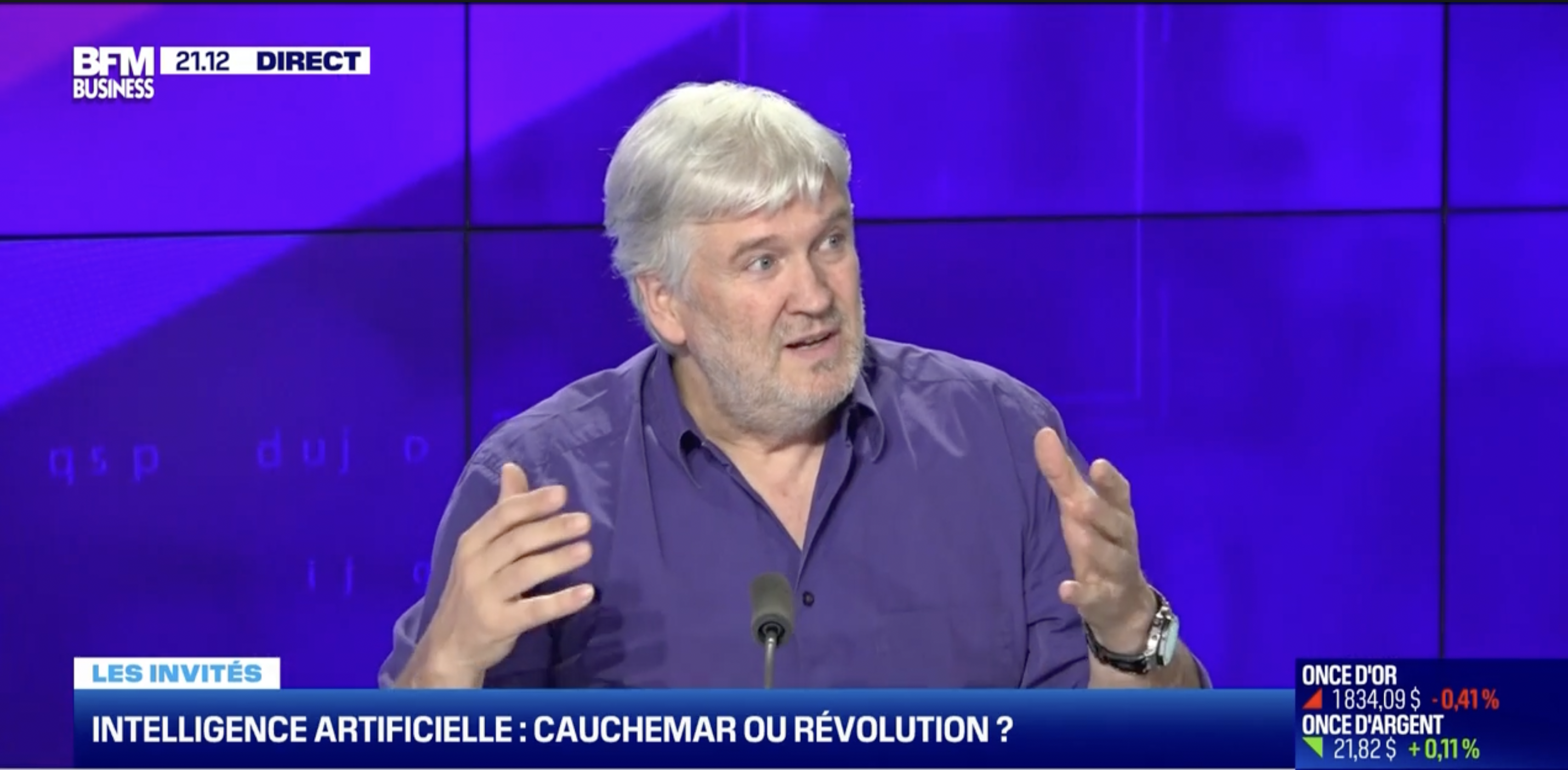 Our CEO, Bruno Maisonnier, appeared on the set of Tech & Co to debate about the risks and the future of Artificial Intelligence!
Accompanied by several speakers such as Jérôme Monceaux, Luc Julia or Jérôme Colombain, the issues of ethics, industrial revolution and replaced jobs were studied.
Find the complete replay hosted by François Sorel available now!