HMI-MBS x AnotherBrain webinar replay
Rediscover our webinar on quality control automation, co-hosted with HMI-MBS!
Image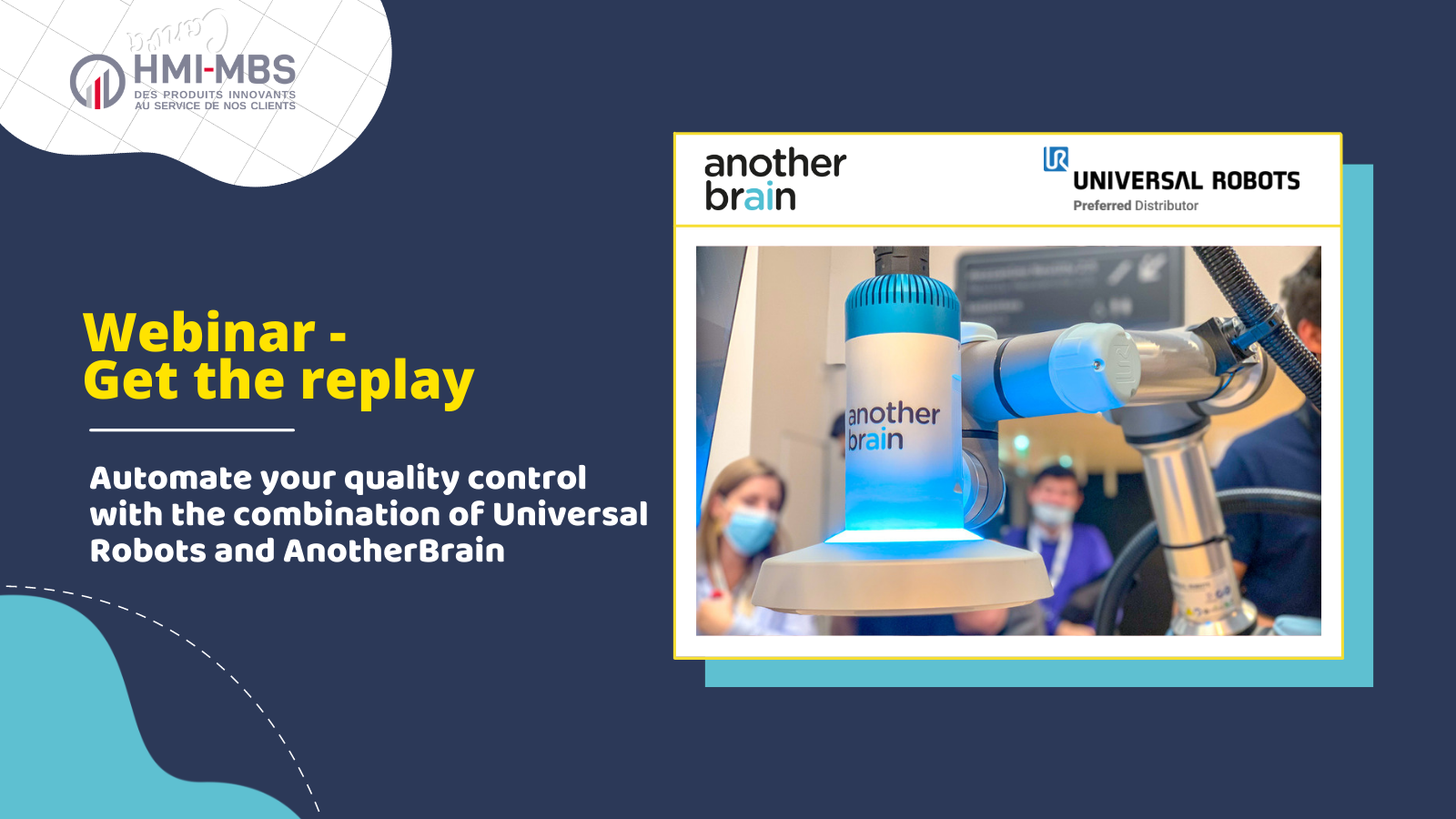 Come and discover our turnkey solution based on Artificial Intelligence: PHOSPHOR® QUALITY.
Made up of a Universal Robots collaborative robot, an industrial controller and our PHOSPHOR® CAM camera lamp, allowing you to detect all your defects!
The PHOSPHOR® QUALITY solution is ideal for automating, optimizing and making your production more reliable thanks to intelligent defect detection, such as scratches, pitting or assembly errors.
Hosted by Nicolas Bouhet, Director of HMI-MBS and accompanied by Jules Vagner, Sales Engineer at AnotherBrain, get practical informations on automated quality control, to help you increase your productivity!
On the agenda:
    Presentation of HMI-MBS & AnotherBrain
    Why and how to do quality control
    Presentation of our PHOSPHOR® QUALITY solution
    Live demonstration
    Some customer cases
    Questions - Answers in live