NEW FEATURE - PHOSPHOR® EASY NOTE
Discover our new annotation tool, to help you annotate your parts in the simplest way!
Image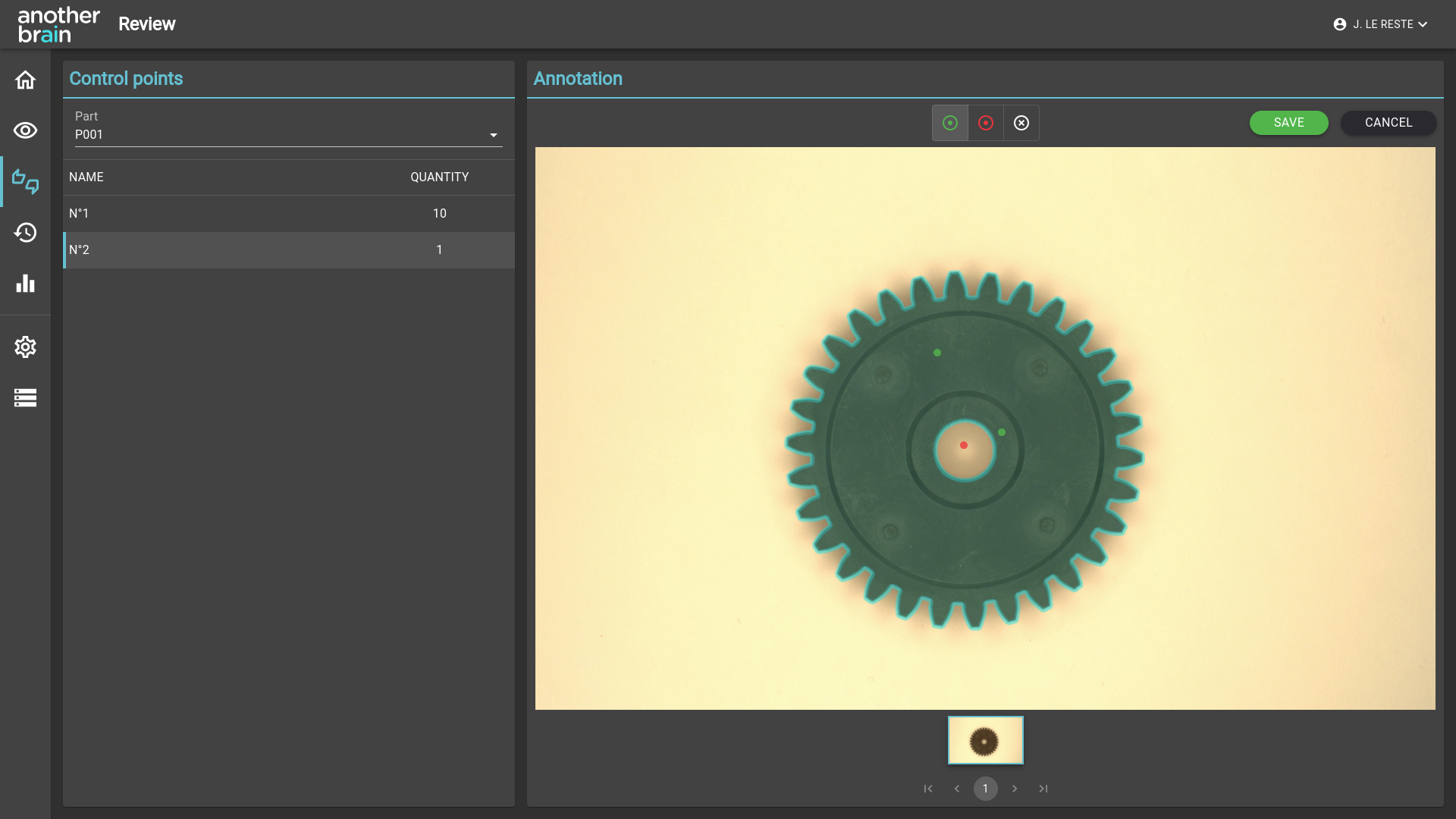 With our new tool, the annotation steps of your parts are done in a simple and intuitive way in a few clicks!
Step 1: Fill in the name of the part, its control points and define if it's an "OK" or a "KO" part.
Step 2: Select the "inclusion point" tool to mark the analyzed zone.
Step 3: Select the "exclusion point" tool to indicate the part of the mask which needs to be removed.
Step 4: Repeat the manipulation until the mask matches the zone to analyze.