Webinar - Aspect control in the Luxury Industry
Revolutionizing aspect control in luxury Industry with AI!
Image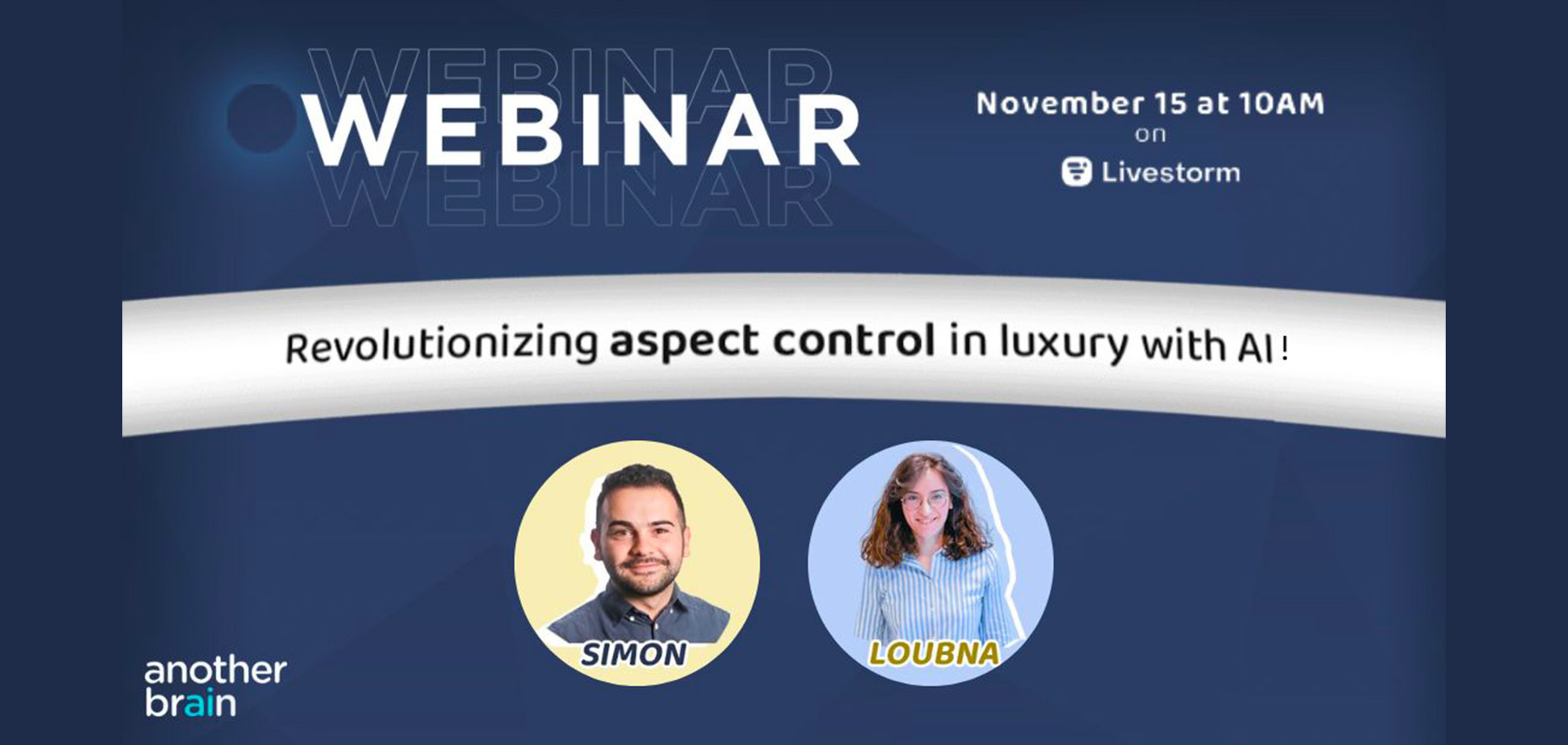 Large luxury houses have considerably modernized their manufacturing techniques in recent years. The aim is to maintain the highest possible level of quality and know-how.
At AnotherBrain, we have implemented a visual aspect control solution based on innovative AI algorithms that can adapt to the sophistication of your use cases.
In this webinar, you will discover:
Opportunities for AI in visual aspect control
Innovation to make a difference
Quality control applied to the luxury industry