White paper: the key to industrial excellence
Download our free guide now to find out how to achieve zero defects!
Image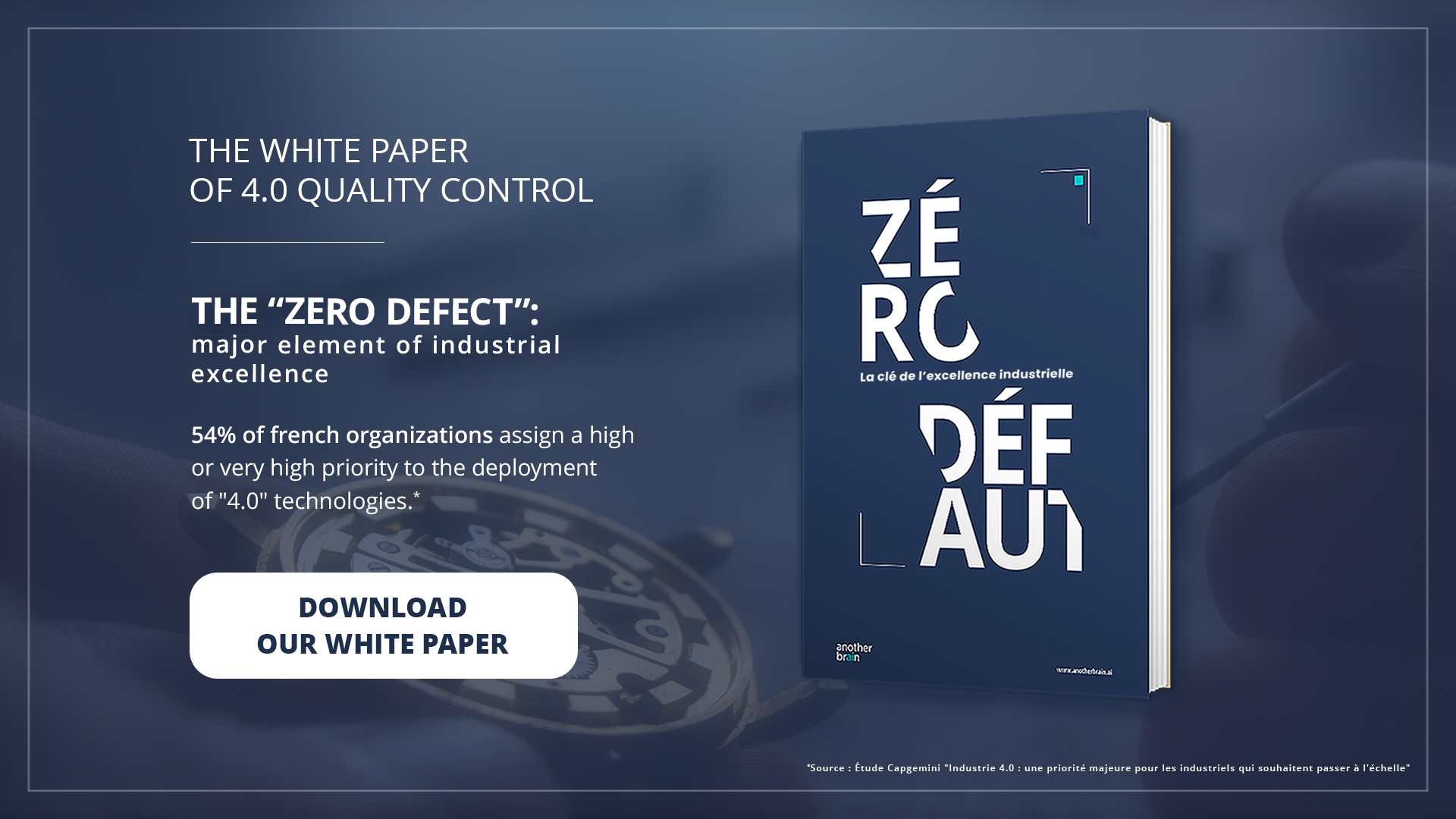 Zero defects": the key to industrial excellence
54% of organizations assign a high or very high priority to the deployment of "4.0"* technologies. (*Capgemini study - "Industrie 4.0 : élément majeur pour les industriels qui souhaitent passer à l'échelle")
For industrial organizations, it is becoming necessary to carry out their digital transformation in order to remain competitive. Quality control is no exception to the rule.
Discover in this guide, the best practices for implementing new tools and the benefits of 4.0 technologies to achieve industrial excellence.
This 4.0 quality control white paper will enable you to :
• Better understand the challenges of the industry of the future
• Implement sustainable man-machine collaboration?
• Understand the benefits of a 4.0 quality control strategy?